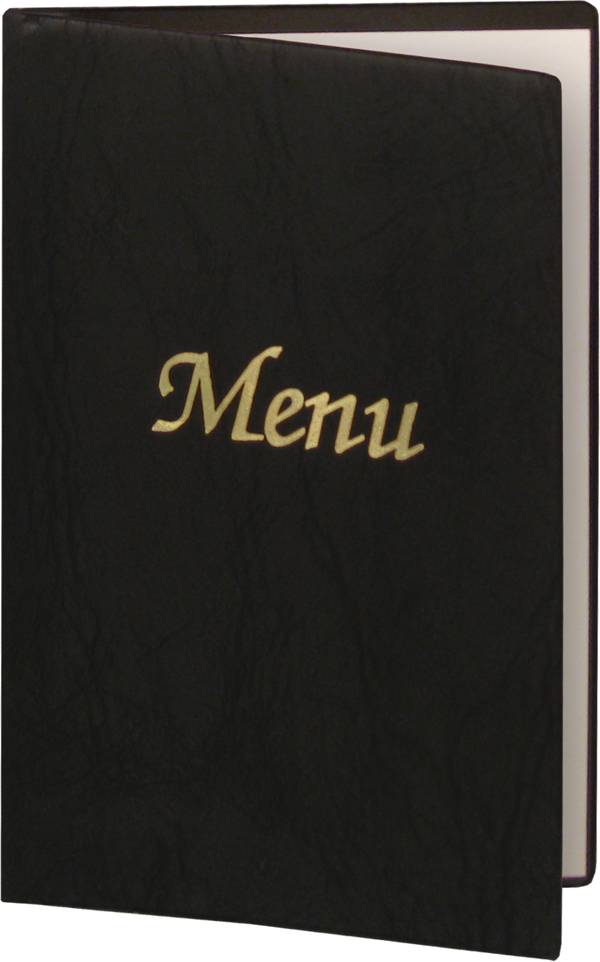 Order BLANK
BLACK VINYL
MENU COVERS

or IMPRINTED BLACK VINYL MENU COVERS!
or STANDARD ' MENU ' GOLD FOIL IMPRINT!
Ideal for institutional settings,
nursing homes, hospitals & cafeterias.
You can easily add chip board stiffeners to the pockets
to give these inexpensive menu covers firm backbone.



Black Vinyl Menu Covers
With the two clear heat-sealed center-load pockets on the inside, you'll have 2 views. Minimum: 2 dozen.

Prices shown are PER DOZEN MENU COVERS.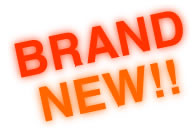 Black Vinyl Menu Covers can be ordered blank, or you can have your logo and/or imprint added to the cover, or you can have the classic " Menu " gold-foil stamping, as shown in the picture to the left. Please allow 5 to 7 business days for blank, & up to 14 business days for imprinted.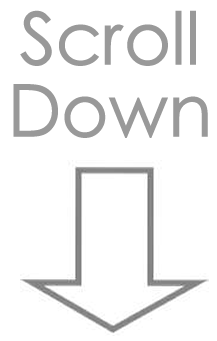 The minimum for imprinting is 3 Dozen covers. A one-time die charge is $85; we'll keep the die on file, & your next order is imprinted free. There's no charge for just the " Menu " in gold, shown to the left.
Guaranteed $18.50 Flat Rate Shipping anywhere in the lower 48 states. Slightly higher to Canada, Alaska, Hawaii, Guam & Puerto Rico.

IMPORTANT NOTE: These covers have no stiffener backing. You can use them as they are, or you can add chip board to make them rigid and less flexible. CLICK to add them.

• Please call 888-777-4522 in the USA & Canada if you'd like your menu covers imprinted or if you want the standard Menu inscription shown to the left. It's very inexpensive, yet still gives you the look!



Live customer service now.
Call to place orders, ask questions.
Experienced, knowledgeable & friendly customer service
is standing by, 9AM to 11PM, EST, 7 days a week.
USA & Canada Phone Free - 888-777-4522 or 215-278-4030.

Order with confidence!
Secure shopping cart system
insures your safety and security.